Do you own forest land?
You may qualify for financial assistance.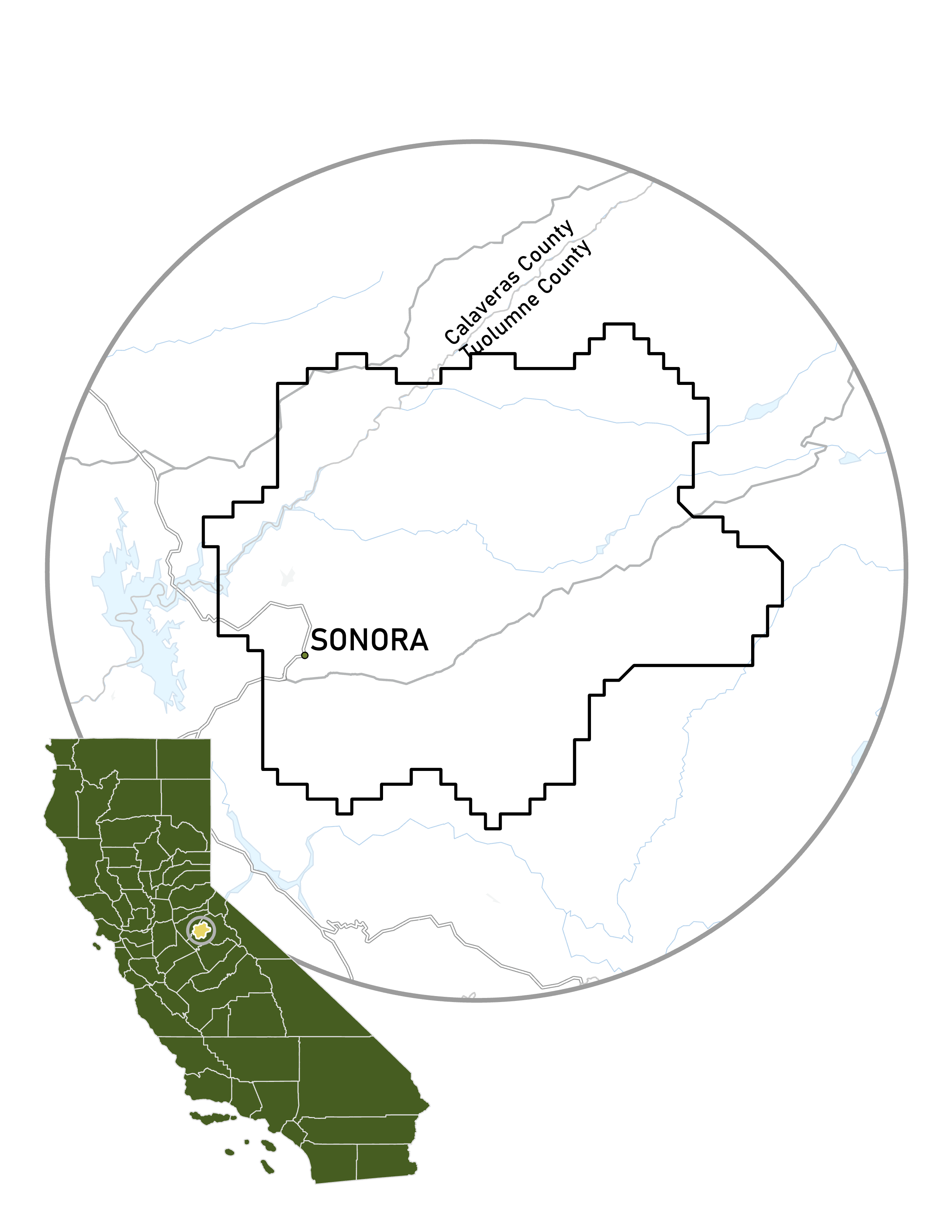 Right now, My Sierra Woods provides funding and technical support to qualified forest landowners in Tuolumne county.
Through this work, our team hopes to protect and restore the health of California's beautiful and valuable forest resources.
Jump to:
WHAT TO EXPECT
Many landowners are new to the forest management process. So we've created a brief guide for what to expect throughout the forest management journey: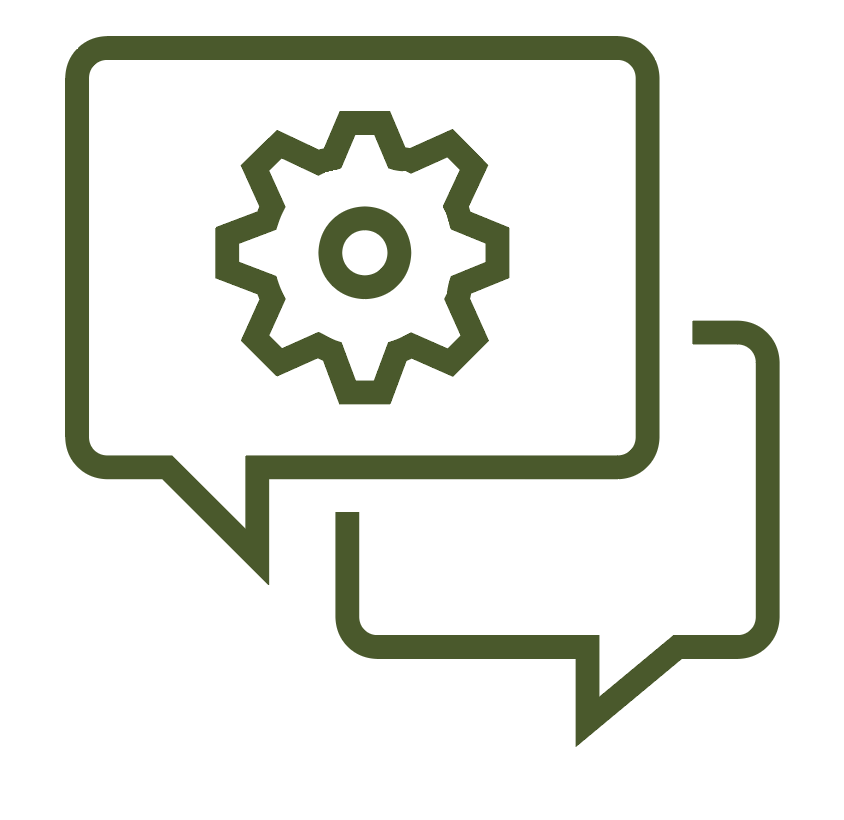 STEP 1: CONNECT WITH US
You, a family forest landowner with property located in the focus area map above connect with My Sierra Woods and express interest in one of our forest restoration assistance programs. We set up a call with you to determine your eligibility for a project.
STEP 2: FORESTER VISIT
If it is determined that you are eligible, our team will schedule a local forester to visit your property. During that visit, the forester will walk your property with you, discussing your land management goals and treatment needs. They will also explain financial assistance opportunities in more detail.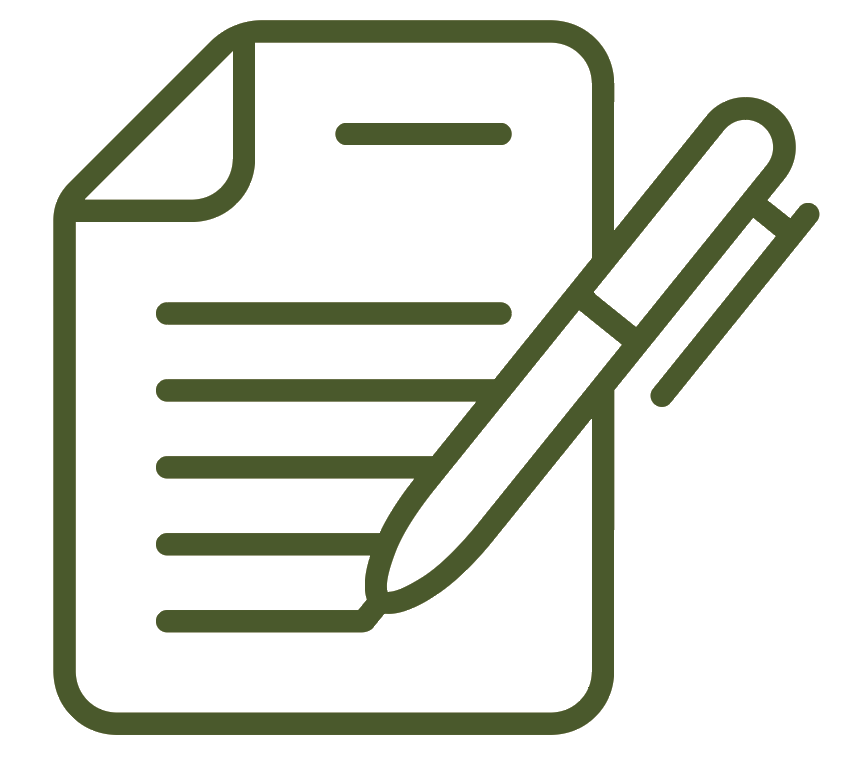 STEP 3: FORESTER CONTRACT
If you are interested in taking the next step in developing a tailored forest management plan, conducting fuels reduction (thinning) and/or reforestation treatment on your property, you will need to sign a contract with the forester.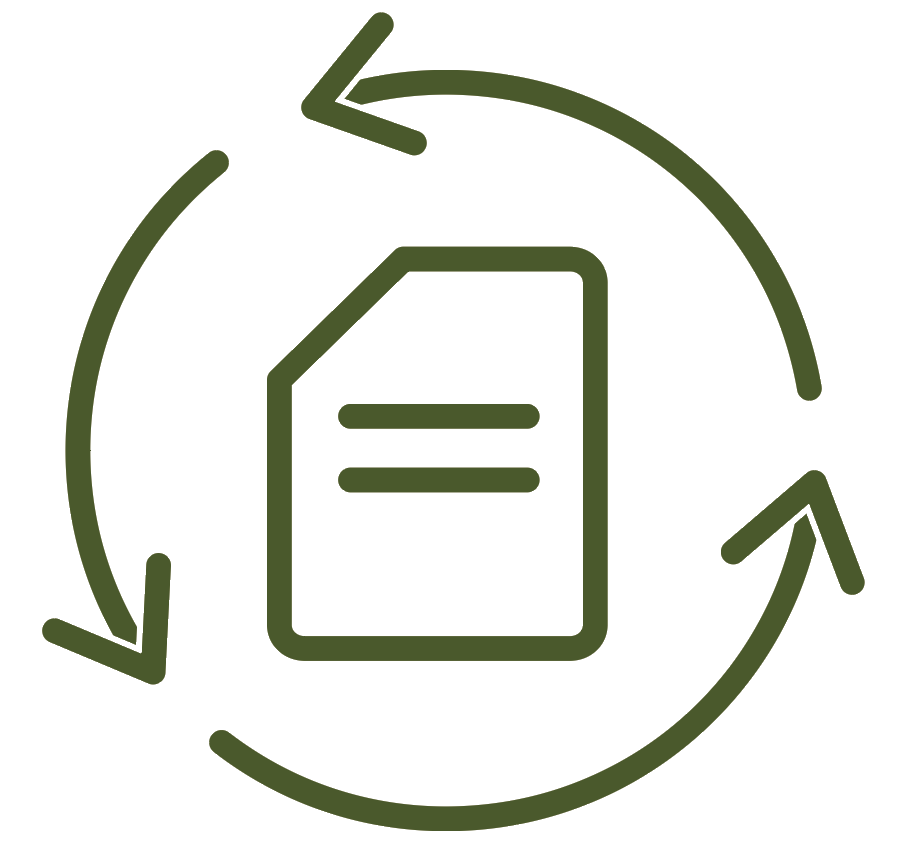 STEP 4: PROGRAM APPLICATION
Once a contract is signed, the forester will work with you to fill out one of our program applications. The forester will submit your application and other necessary paperwork directly to our team.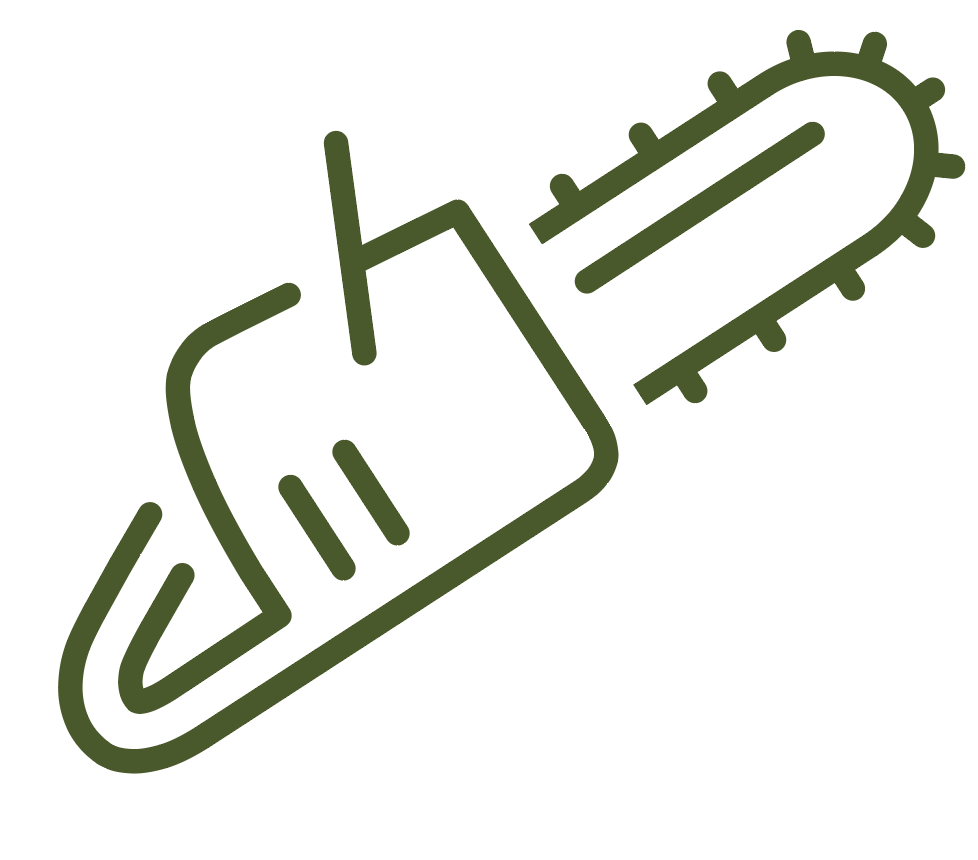 STEP 5: TREATMENT PROJECT(S)
Once we approve your application, your forester will begin to schedule treatment projects on your land with a local operator. Depending on the time of year, size and condition of your property, and availability of operators, this stage may take a while to complete.
One of the first steps in setting up a fuels reduction project will be for the operators to work with your forester to confirm the areas on your land that will be treated. Next, the operator will bring equipment onto your land and begin clearing trees and creating small piles of biomass material and logs to be chipped and hauled to a nearby facility.

MEET A LANDOWNER
Every landowner's journey through the forest management process is unique. That said, sometimes it's really helpful to learn from others who have gone through the process before you. 
Here's an excerpt from a landowner we worked with in the summer of 2019: 
"Our family has owned forested land northeast of Redding since the 1960s. We love it up there – the fresh air, the natural beauty, the privacy. We've got a little house that we're renovating, and a great mix of pine, fir and cedar trees on our 20-acre plot. Over the years, though, fire has become an increasingly scary reality for us. We've been blessed that our property hasn't been burned yet, but sometimes it's seemed like we've been just standing in line waiting for our turn…
Then, last year, my wife and I decided to stop playing the waiting game, and we took action to make our property more fire resilient. Today, I'm writing to ask you to do the same. As a fellow landowner, I know that it can be confusing to figure out what to do and who you should to talk to about it. So, I'm going to walk through what worked for us and how you can take action too.
Like many Californians, I've been aware of the fire risk around our property for some time. A few years ago, I teamed up with my neighbors – who are involved in the forestry industry – to remove a few patches of dead and diseased trees from my property. But after that small project, I was too busy to take additional action, and honestly I didn't think my property needed anything else.  Then last year I struck up a conversation with those same neighbors, and they pointed out the fire risk associated with my still overgrown, largely unmanaged forest. They put me in touch with My Sierra Woods.
I was a little scared at the beginning. I didn't really know what the forest management process would entail, how many trees I'd need to cut down, or what it would cost. But – lucky for me – I was in experienced hands. Not only did the forester work with me to determine where exactly the thinning would happen, the whole team of operators was very professional and understanding. We designed a plan that addressed my concerns, and in the end, they did a beautiful job. I just couldn't be happier.
All of us forest landowners are in this together. When each of us take steps to reduce wildfire risk on our land, it helps everyone in the community.
So please join us and take action now."
Tom Shaw
Local Business Owner and Forest Landowner in Oak Run, CA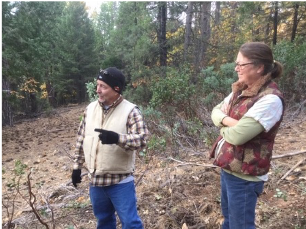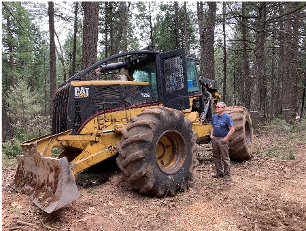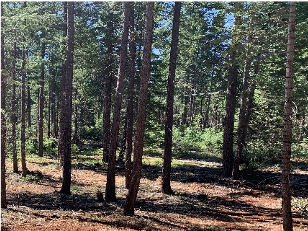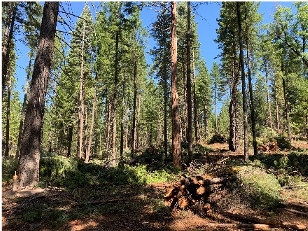 The Sierra Nevada and Cascade mountains are famous for their snow-tipped peaks, overflowing waterfalls and winding rivers. But did you know that these forested mountain ranges also provide millions of Californians the clean water they need to survive? Some of the state's largest cities and agricultural regions depend on this water.
But these forests are under pressure.
A few quick facts about California's forests:
There are over

147 million dead trees

in California's forests — due to extended drought and climate change.

24 million acres

of California forestland is at high risk of catastrophic wildfire.

Half

of those acres are privately owned.

More than 60%

of California's water supply originates in the Sierra Nevada forests, providing water for more than

23 million people

.
The State of California is funding an average of $200 million per year to resolve the forest health and fire risk issues. My Sierra Woods is one of those State grant recipients.